New Officers Sworn In


Today, the Officers of CWA took their Oath of Office for term 2021-2023.  PRESIDENT CHARLES "BUBBA" CRADDOCK EXECUTIVE VICE PRESIDENT STEVE CHAMBERS SECRETARY/TREASURER RHONDA FOSSE A BIG THANK YOU FOR YOUR DEDICATION.
Read More...

From the Desk of Bubba Craddock


FROM THE DESK OF BUBBA CRADDOCK It is with great honor and humility that I reach out to you today. For those of you who have given me this responsibility, I thank you.  For those of you I have yet to meet, I am committed to earning your support as we face the challenges of tomorrow. It is my intention to lead this Local along a path towards unbreakable strength and solidarity.
Read More...
CWA/Verizon Agreements Signed


The CWA/Verizon "Work from Home Agreement" has been extended until January 31, 2021.
Read More...

Coming Soon!




Your invited! We are hosting a community event at the Goochland Drive-in Theater. Catch up with your union brothers and sisters from the safety of your car. Time and date to be determined.

Steward Spotlight


Here are just a few of our steward volunteers who take the time to represent you in the workplace.
Read More...
| | | |
| --- | --- | --- |
| | | |
| | | |
| | | |
The Election Committee has mailed out the Ballots for Delegates (Vote for 4) to the 78th CWA Convention. If you do not receive one, please call the local to request a duplicate. Thanks. Read More...
Verizon, AT&T, American Red Cross, and American Airlines have all released plans to accommodate COVID vaccine appointments.
Verizon: Up to 4 hours paid if scheduled during your work hours (contact your supervisor for approval of using company vehicle if you home garage.)
AT&T: Up to 4 hours paid if scheduled during your work hours
American Red Cross: Paid for (time needed) to get vaccination if scheduled during working hours.
American Airlines: Granted 1 paid vacation day to get vaccinated.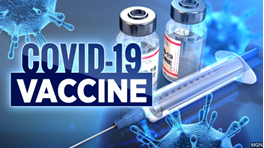 AT&T Mobility just signed 1 year extension. All MOU's extended as well. Contract ends February 11, 2022. Pay increase of 2.5% February 13, 2021. Healthcare stays same however the usual cola % increase will be applied
Dear Members, We have been notified that over 700 people in Local 2201 could possibly lose money if action is not taken right away. Verizon reached out regarding a high number of employees who have not activated their Fidelity brokerage account for the Stock Together Award (Restricted Stock Units). Read More...
YOUR ACTION NEEDED!
WEAR

RED

ON THURSDAY
WEAR BLACK ON FRIDAY!
SHOW THE
COMPANY THAT
YOU

ARE THE UNION

!