---
FROM THE ELECTION COMMITTEE:
Brothers and Sisters,
Ballots were counted on Friday, October 6, 2017. Below is the official results.
---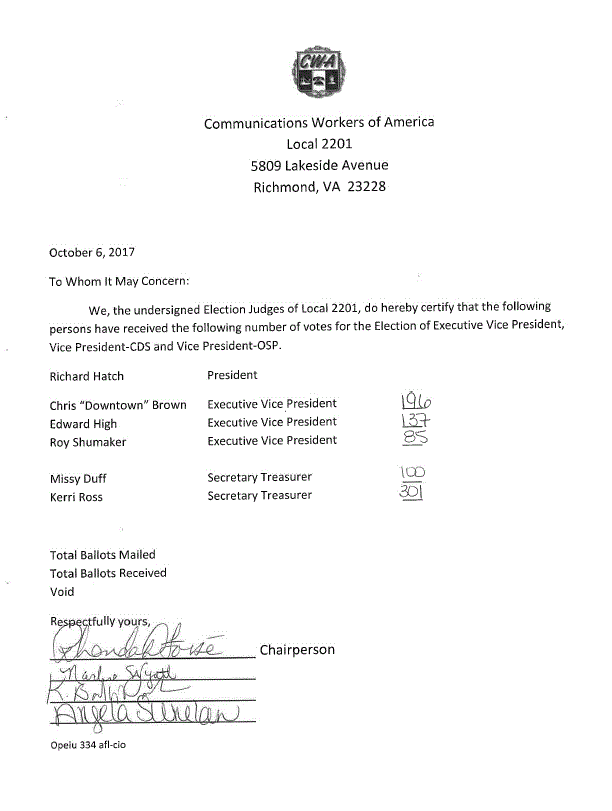 The position of Executive Vice President was not decided with the count. A run-off election will be held in order to follow the by-laws. Kerri Ross has been confirmed as the Secretary/Treasurer for 2018-2020. All of the nomination's meetings have been held and there will be an election for the position of Vice President, Commercial Directory Services (CDS).
Ballots will be mailed Friday, October 13, 2017.
The balloting period is Saturday, October 14, 2017 until midnight, Saturday, October 28, 2017. If you do not receive your ballot please call the Local at 804-266-2201 or 757-456-2202. A duplicate ballot will be sent. Please be sure to exercise your right to VOTE...mark your ballot and send it in before the deadline. Instructions on how to vote are included with your ballot to eliminate any confusion.

-The Election Committee